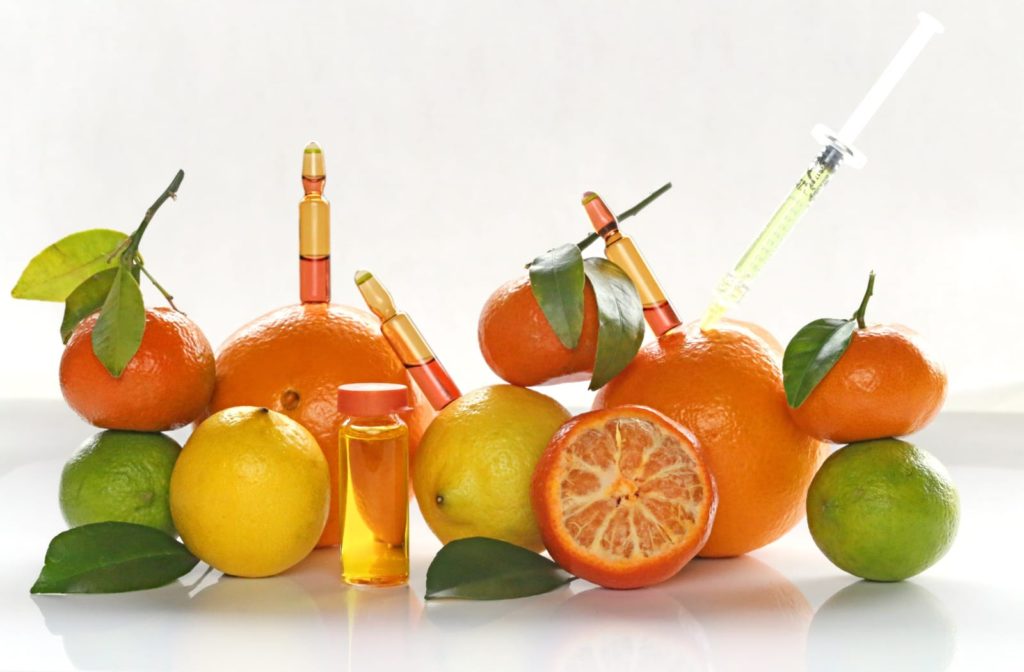 If you take a few minutes to look up vitamin injections and IVs, you'll find a lot of articles and blog posts raving about how popular it's become in the past few years. As swaths of celebrities like Adele, Miley Cyrus, and Chrissy Teigen post pictures of themselves enjoying the benefits of vitamin drips, you will probably ask yourself, "Do they actually work?"
This question is at the forefront of everyone's mind when they start looking at having vitamin drips to improve their health and mood. Today, we're going to dive deep into this question and other concerns surrounding vitamin injections so you can pack those worries away and start living a happier and healthier life!
What Are Vitamin IV Drips?
Vitamin IVs and injections are more or less exactly how they sound like; a combination of different vitamins and minerals are mixed and placed into an IV bag, which connects to a needle inserted into the patient's arm or hand. During an appointment, these vitamins circulate throughout the body and provide you with a far more concentrated dose of nutrients than you would receive if you were to ingest them through food or drinks.
Actually, ingesting vitamins and minerals only provides you with about 50% of the nutrients found in the food or drinks you're consuming. By connecting a vitamin IV to your bloodstream, you can receive nearly 90% of the nutrients found in the vitamins.
Doing this could provide a myriad of metabolic and health benefits like:
An improved immune system
A better overall mood
Reduced stress
A boost in energy
Clearer, more beautiful skin
However, the benefits you may experience can differ from patient to patient as different types of drips can provide various benefits.
What Are the Nutrients You're Getting from Vitamin Drips?
At Zulu Medical Aesthetics, we offer a range of incredible IV drips from REVIV, one of the world's leading providers of vitamin injections.
Inside these infusions and boosters is a variety of different minerals, vitamins, amino acids, and electrolytes carefully combined to help make the most positive impact in your health.
Some of the most common (and popular) drips we offer include:
Vitamin B12
Vitamin B12 is an important nutrient required to help create healthy red blood cells, manage neurological function, and create DNA synthesis. We absorb the vitamin through foods, particularly ones connected to proteins, and release it throughout the body with the help of the hydrochloric acid and gastric protease inside your stomach.
However, ingesting these vitamins only allows your body to absorb 56% of the possible nutrients you take in. If you are somebody with vitamin B12 deficiency, the number of nutrients you absorb from eating may not be enough to keep you feeling healthy. Intramuscular injections are often used so your body can get the nutrients it needs from vitamin B12.
Glutathione
The benefits of glutathione can't be understated. Glutathione is an antioxidant that's naturally produced inside your body, built by proteins and amino acids like cysteine, glycine, and glutamine. However, it also contains sulfuric chemical groups that attract toxins like mercury. Your genes eventually create enzymes that recycle glutathione, but recycling glutathione can become difficult if they carry too many toxins.
If the toxic load is too great, or if the body isn't producing enough glutathione, you can inject glutathione into your muscles or bloodstream. This can help patients who might be experiencing anemia or are battling the poisonous side-effects of chemotherapy.
Coenzyme Q10
Coenzyme Q10 (CoQ10) is an antioxidant compound that is stored in your cell's mitochondria. It helps generate energy in your cells, but as you age, your natural production of CoQ10 can decrease, which could increase the chance of developing health problems like heart disease, diabetes, and cancer.
CoQ10 can be found in foods like organ meats, fatty fish, spinach, cauliflower, and broccoli, to name a few. But, for older adults who may have lower CoQ10 levels, you can get more of this antioxidant with the help of supplements and injections.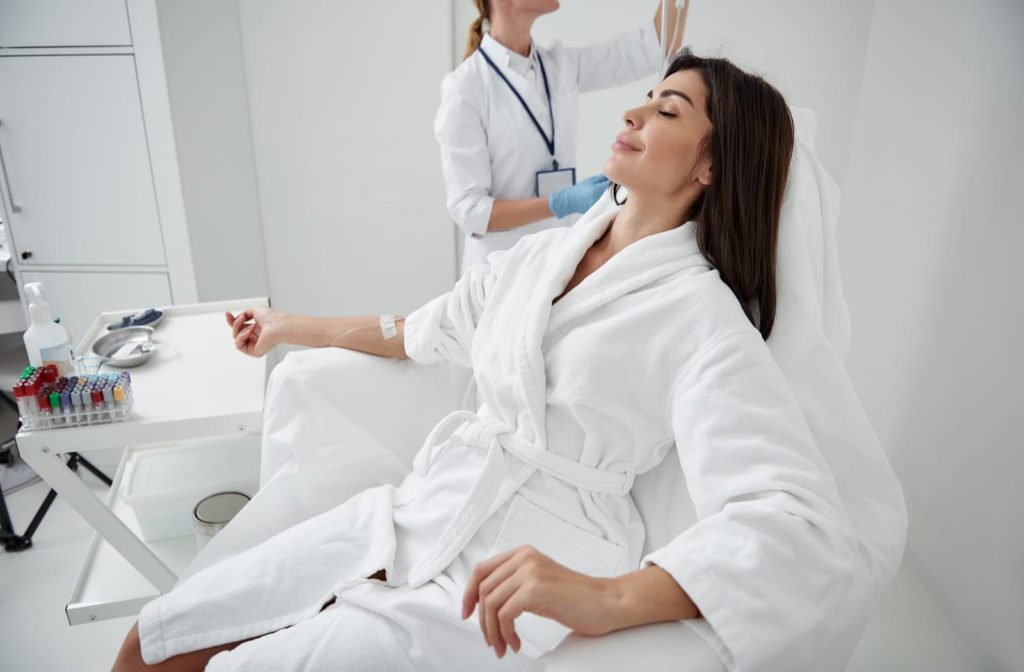 Do You Think Vitamin Injections Are Right For You?
Everyone can benefit from vitamin injections, but while you may be looking for that extra bit of pep in your step, you still need to be careful of what types of vitamins you're choosing to inject and how much you plan on using. For some patients, having too much of any vitamin can lead to various health complications, including organ damage.
Before having a vitamin injection, please make sure you've spoken to your doctor. If you're wondering what vitamin injections could mean for your life, request an appointment with our team today!