Overcome Pain & Achieve Peak Performance
Athletes place constant demands on their bodies, and over time, joints and muscles can start to ache and cramp. Our job at Zulu Medical is to find soothing solutions so you can get back to the sports you love and feel great doing them.
Our unique blend of pain management services is tailored exactly to your needs. We work hard to find the true source of your discomfort and treat it effectively. We take a therapeutic approach to manage your pain and avoid using painkillers whenever possible.
Request your complimentary consultation and start finding relief today.
Laser Therapy for Athletic Pain Management
Our Fotona laser system targets problematic muscles with precise heat energy. In short, 10-minute appointments, this heat loosens the tissues and improves the flow of lymphatic fluid, which reduces swelling and alleviates the associated pain and tension.
While it facilitates lymphatic fluid flow, the heat from the laser also stimulates healing. This helps your body create more connective tissue to strengthen the part of your body that's causing you pain so you can get back to pursuing a new personal best.
Some of our patients experience improvements in their pain after a single treatment. Even so, we typically recommend a treatment course of 6-8 treatments with 2 treatments a week.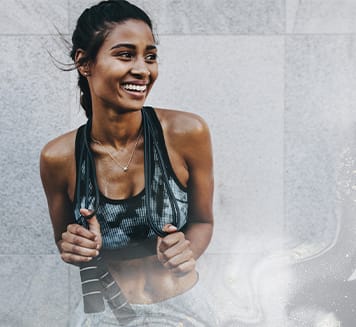 Athletic Pain Management Services Pricing
Initial treatments start at $135, and consecutive treatments at $105.