We carry our age in our skin. Loose skin around the face and neck can make us look years older than we feel, but Zulu Medical Cosmetics can help you regain and maintain your youth.
Morpheus8 is a safe, effective, minimally invasive treatment that tightens and smooths the skin on the face and body. The result is a more toned, youthful appearance that highlights your natural beauty.
Call us at Zulu Medical Cosmetics and schedule your Morpheus8 consultation today.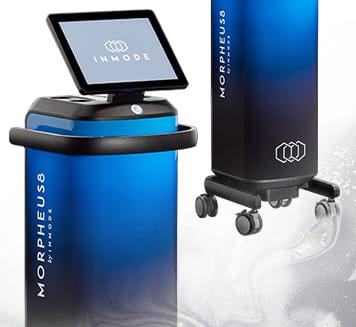 What Is Morpheus8?
Morpheus8 is a non-surgical modular radiofrequency (RF) treatment that provides exceptional skin, tissue, and collagen remodelling that improves skin appearance and refines irregularities.
How Does Morpheus8 Work?
Morpheus8 combines the benefits of microneedling and radiofrequency. Using tiny needles (microneedles), Morpheus8 administers the gentle warmth of RF waves and microlesions to stimulate collagen and elastin production, firming and remodelling your skin.
Morpheus8 can treat the fragile skin and soft tissue areas on your face to improve the appearance of fine lines and wrinkles, tighten skin, smooth uneven skin texture, treat hyperpigmentation, reduce acne scars, and reduce some fat.
Morpheus8 can also be used on larger skin areas like the abdomen or buttocks and can tighten skin, improve the look of stretch marks, and reduce fat.
What to Expect from Morpheus8
Because Morpheus8 is minimally invasive, you won't require any real downtown. You'll likely experience some minor redness, itchiness, and swelling for around 3 days, so if you book your procedure on Friday, you'll be fresh-faced and ready to return to work on Monday!
It's recommended that you avoid excessive sun exposure for a few weeks, and use a minimum of 30 SPF sunscreen when outside to protect your skin. Some growth products, like vitamin C and hyaluronic acid, can help boost your results after treatment, but please ask us for advice before using anything on your healing skin.
Frequently Asked Questions
Morpheus8 is considered safe and effective with minimal side effects. It's the first and only FDA-approved and Health Canada certified technology for tissue and skin remodelling.
How Many Treatments Will I Need?
You'll likely see results like skin tightening, softening of lines and wrinkles, and improvement in scarring after 1 to 3 treatments.
Most patients see results within the first few days of their treatment, but it may take up to 3 weeks to see some skin tightening. Collagen takes some time to develop, so the best results will occur after your last treatment and around 3 months.