Facial Sculpting with Dermal Fillers
In many ways, your face is your calling card. It is the part of you that the world sees first. Zulu Medical Cosmetics wants to help you feel confident and proud of your face. Through dermal fillers, we can help sculpt your face into the image that represents you best.
Contact us to schedule your consultation.
The Benefits of Dermal Fillers
With dermal fillers, you will see immediate results. In as little as one treatment session, we can help you achieve the lips, chin, or jawline you have always wanted. Fillers are performed by injection, meaning there is very limited healing time and no potential for scarring.
Quality fillers contain hyaluronic acid, a substance that appears naturally in the human body. It plays a very important role in hydrating the skin. Hyaluronic acid attracts and binds itself to water molecules, ensuring volume wherever the product has been injected. By hydrating the skin, hyaluronic acid boosts skin elasticity and firmness.
Zulu's physician, Dr. Lombard utilizes a wide variety of dynamic dermal fillers, including Teosyal, Juvederm and Restylane. All of the fillers we use are 100% biocompatible.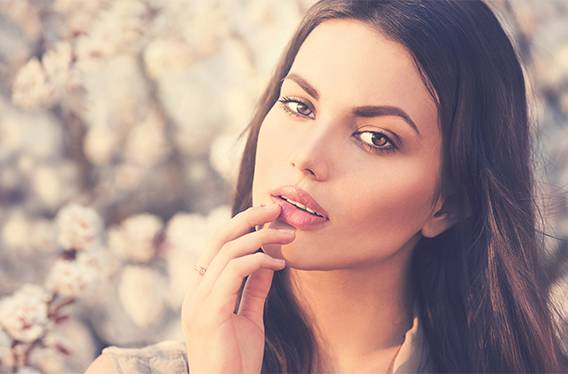 What can Dermal Fillers Do for Me?
Dermal fillers can help to reduce the appearance of wrinkles and add fullness to certain areas of the face.
Smooth eye-area wrinkles
Soften vertical smile lines
Lift eyebrows
Lift & contour cheeks
Sculpt the jaw
Add volume to lips