The next step in revolutionizing preventative health, REVIV Genetics is the new lifestyle genetics service from REVIV, the leading global brand in IV therapy.
REVIV Genetics is our lifestyle genetics service that unlocks the insights contained in your genetic code, allowing you to take your preventative health to the next level. Our doctor-led consultative approach helps REVIV Genetics stand alone in the market as the most accurate and comprehensive offering currently available.
The richness and reliability of the insights provided gives you the best possible platform to take control of your long- and short-term health through simple lifestyle adjustments and advanced personalized services, such as personalized IV therapy and nutritional supplements.
In an ever-growing market where it can be difficult to distinguish between providers, REVIV offers a truly differentiated proposition with life-changing potential.
To Learn more about the benefits of DNA Analysis, Read This Blog
Book an appointment at Zulu Medical Cosmetics and learn more about the benefits of REVIV Genetics.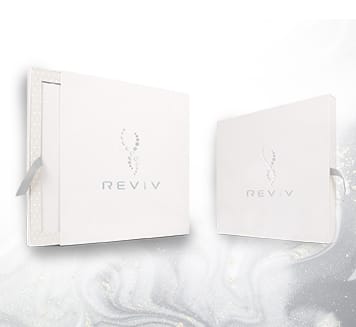 Weight & Nutrition
Your personalized health and wellness package
The Weight and Nutrition Analysis is designed to change your life. We analyze 54 genes which tells you what you should and shouldn't eat based on your genetics and interprets your results in an easy-to-follow plan so you can truly revolutionize your life.
Weight Gain Factors
Your body's interaction with carbohydrates and fats, determining the ideal ratio to best assist in weight loss
Personalized food table determining which foods are good and bad at supporting weight loss and overall health (maintaining weight loss)
Detoxification ability from common chemicals, pollutants and oxidative stress
Personalized daily Micronutrient requirements
Food Intolerances – including gluten and lactose
Physician consultation to interpret DNA Analysis
Personalized Meal Plan – 2 weeks of recipes based on analysis
Beauty
A DNA test that unlocks the secrets to your genetics and ageing influences
The Beauty package involves an extensive analysis of your genetics and identifies the most effective preventative methods to slow down your ageing and enhance your beauty.
Your biological age
Selenium requirements
Collagen analysis
Skin hydration
UV protection
Sports & Nutrition
Reach your peak and understand your body
The Sports & Nutrition test analyses your genetic variations for athletic performance and talent. It returns information on your genetic muscle make-up, how your body reacts to inflammation and injury, how you heal, and whether you have a predisposition towards strength, power, or endurance activities.
Muscle structure
Oxygen absorption
Genetic talent
Recovery planning
Performance nutrition plan
Beauty, Weight, & Nutrition
Unlock the knowledge to maintaining your youth and ideal weight
The Beauty, Weight, & Nutrition analysis uncovers your personal ageing, weight gain, and nutritional factors. This package provides you with a deep understanding of maintaining your youthful look, keeping your skin happy and healthy, what foods you're likely to gain weight from, what foods will make you feel full, and what nutrients your body needs.
Your biological age
Selenium requirements
Collagen analysis
Personalized nutrition plan
Weight gain factors
Food intolerances
Recommended nutritional intake
Health, Weight, & Nutrition
A personalized analysis of your risk for illness and ideal nutrition.
Our most comprehensive package includes a detailed analysis of your genetic predisposition for illness, how your nutrition can help you avoid it, and essential information for maintaining your ideal weight. Just because you're predisposed to certain conditions doesn't mean you'll get them. But knowing your risk can help us formulate a comprehensive and effective preventative health plan to help keep you healthy.
Risk factor for over 35 conditions
Personalized nutrition plan
Weight gain factors
Food intolerances
Recommended nutritional intake
Your body's reaction to medicines
Recommended drug dosages