Dermatology Services
Your skin is unique and requires individualized attention. With a combination of in-office procedures and medical-grade skincare products, we can develop a regimen to improve the tone, texture, and overall health of your skin.
Dr. Lombard and her team are proud to offer treatments that can address acne, acne scarring rosacea, lesions, warts, and so much more. We also diagnose any benign or malignant skin lesions with a biopsy and assist you with any further steps to manage your care.
Get started today by requesting a complimentary consultation. We're happy to help and guarantee we'll schedule you in for an appointment within 7 days of initial contact—no referral letter needed.
Our Dermatology Services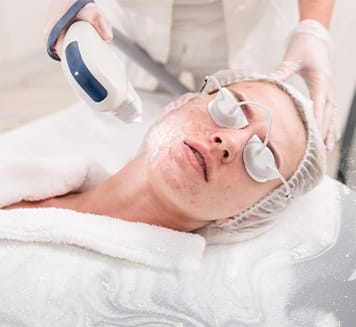 Dermatology Services Pricing
Your consultation is complimentary. Some services may be covered by your insurance. Custom pricing will depend on your unique treatment plan.