Dermatology is the branch of medicine that focuses on skin conditions and disorders. People may book an appointment to see a dermatologist for many different reasons, whether they want help with anything from eczema to acne.
Insurance can cover dermatology treatments, but it will likely vary based on your insurance plan and the treatment you will receive.
At Zulu Medical Cosmetics, we offer a range of dermatology treatments that might fit your needs. Make sure to book an appointment and learn more about our services.
Is Dermatology Covered by Insurance in Alberta?
If you are insured in Alberta, you will likely have basic medical investigations and treatments covered if you get a referral from a general practitioner. However, the coverage you can get for dermatology may vary based on your insurance plan and the options it provides.
In many cases, a typical insurance plan will cover the cost of procedures and treatments that are medically necessary. Other treatments that remove dark spots or reduce wrinkles are likely cosmetic and may not be covered by insurance. It is important to check with your insurance provider and discuss how your plan handles dermatology treatments.
What Is Dermatology?
Dermatology is the field of medicine that treats your skin, the largest organ in your body. Your skin plays an important role in helping you to maintain good health by acting as a shield against things like bacteria.
What Is a Dermatologist?
A dermatologist is a medical doctor trained in dermatology and can help you treat different skin disorders and conditions. They can typically examine your skin to look for any symptoms or issues that might be going on.
Cosmetic vs. Medical Dermatology
The major difference between cosmetic dermatology is that it typically implies treatments that provide you with smooth and young-looking skin. In contrast, medical dermatology would be used to treat different skin disorders or conditions.
If you want to access treatments that affect how your skin looks, like injections, topical products, or laser treatments, you would want to speak with a cosmetic dermatologist. In most cases, these services will not be covered by insurance as they are likely not medically necessary.
In contrast, medical dermatology is typically performed to treat various skin conditions and disorders. For example, if you have a more advanced case of psoriasis, you may need to visit a medical dermatologist to have it examined. Insurance will typically cover the cost of medically necessary dermatology treatments or services.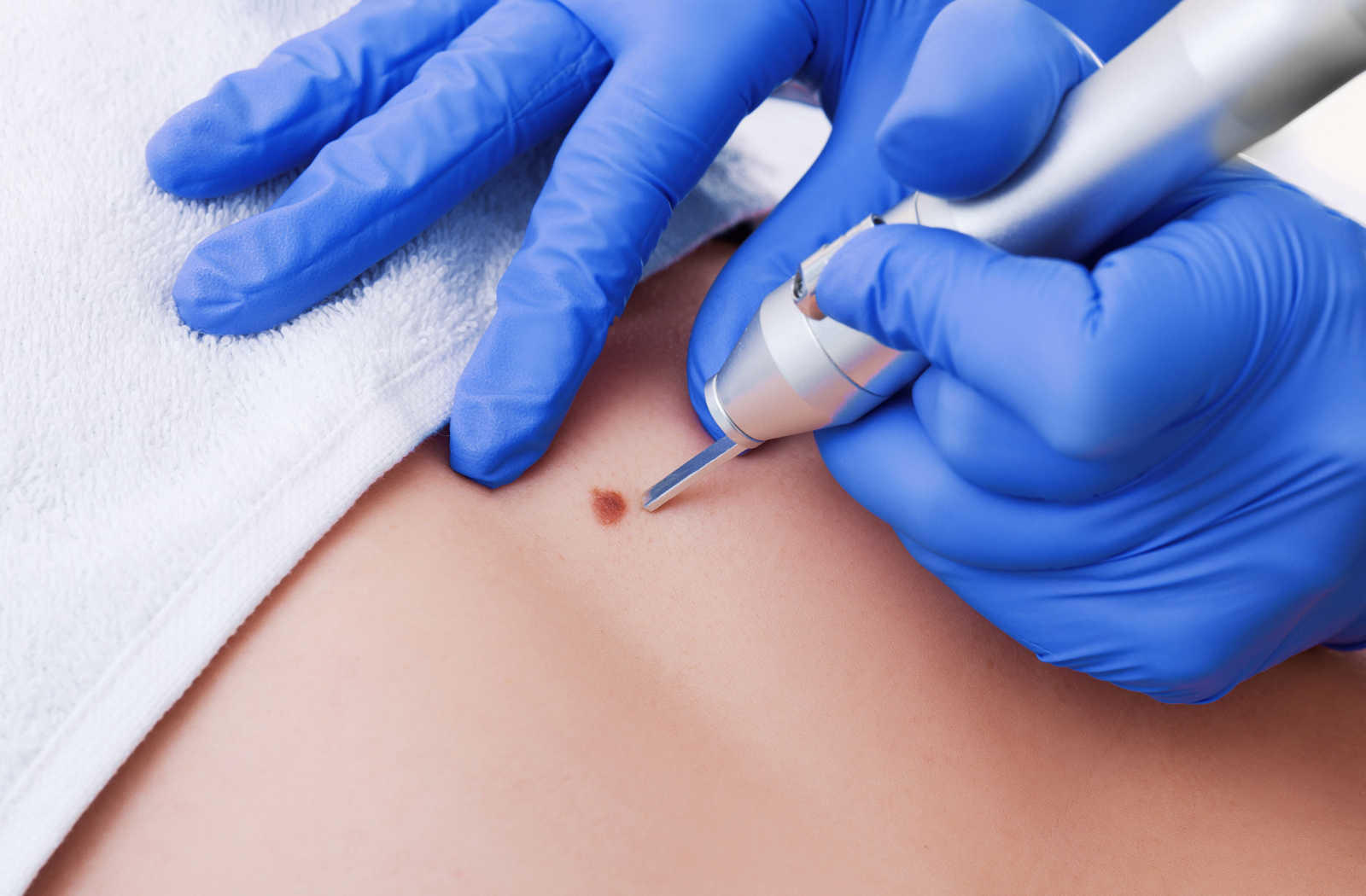 When Should You See a Dermatologist?
Dermatologists are experts on human skin, and you may consider booking an appointment with one if you are experiencing any abnormal symptoms with your skin. Here are a few signs it might be time to book an appointment with a dermatologist:
Rashes
If you are seeing rashes on your skin that have not gone away for some time, it may be time to book an appointment with a dermatologist. Rashes can develop for several reasons, including allergies, and signal other more serious conditions.
Warts
Warts are a common skin condition and don't typically cause any reason to worry, but they can result in some discomfort. If you have a wart that is causing discomfort or don't like its appearance, you may be able to have it removed with the help of a dermatologist.
Hair Loss
Sometimes, you may be experiencing hair loss due to a skin condition on your scalp. A visit to the dermatologist can help identify the issue and provide suggestions for treatment options.
Moles
Frequently, moles or dark patches on your skin do not have much significance or are something to be concerned about. However, if you notice a mole or dark patch on your skin growing in size or changing shape, it could signify a more serious disease like cancer.
Acne
Acne is a common condition in teenagers and young adults and can generally be treated with over-the-counter products. Some people may have more severe acne cases that are not responding to the products and require prescription treatments.
Different Types of Skin Conditions
There are many skin conditions to watch out for, and regularly visiting your dermatologist can help keep your skin healthy and your mind at ease. Here are a few more common skin conditions:
Acne
Acne is typically the result of blocked skin follicles stemming from bacteria, dead cells, and oil from glands. It is a prevalent condition commonly experienced by younger people.
Psoriasis
Psoriasis is a type of skin condition where the skin becomes flaky, swollen, and even hot. It can cause discomfort and should be evaluated by a dermatologist.
Rosacea
Rosacea is a long-term condition that results in reddened skin and general discomfort. It usually takes place on the face but can affect other body parts.
Book an Appointment Today
If you crave beautiful skin and want to learn more about dermatology, book an appointment with Zulu Medical Cosmetics to learn about the services that we can provide.