Botox is a substance used for over two decades for both medical and cosmetic purposes. Botox can make you feel and look younger by erasing many insecurities around aging skin.
Administered by a physician or certified professional, Botox is a nonsurgical, safe, and straightforward procedure. It can be injected into the muscles of the face to reduce fine lines are wrinkles. It can also help with conditions such as jaw tension a excessive sweating.
The results from Botox are not immediate, so let's find out exactly how long it takes for Botox to work.
What Is Botox
Botox is a brand name for a drug produced from the bacterium Clostridium botulinum. Botox was the first injectable toxin administered to patients. Other brands include:
Dysport
Dysport can treat moderate to severe lines, such as between the eyebrows and crows feet. Results from Dysport are seen within days of treatment and can last up to 4 months.
Nuceiva
Nuceiva is the latest neurotoxin to be approved by Canada. It's used mainly for cosmetic purposes to reduce lines and wrinkles on the forehead and between the eyebrows. Results are seen between 3 to 7 days and can last 3 to 4 months.
Botox blocks nerve impulses or signals from the nerves to the muscles that control muscle contraction. When the muscles can't contract, they soften and relax, thus reducing the appearance of fine lines and wrinkles.
The result is a temporary paralysis of facial muscles that causes fine lines and wrinkles for more youthful, firmer, and smoother-looking skin.
Botox commonly treats the following areas:
Laugh or frown lines
Wrinkles on the neck
Lip lines
Chin
Corners of the mouth
Creases or frown lines between the eyebrows
Forehead lines
Crow's feet or lines around the eyes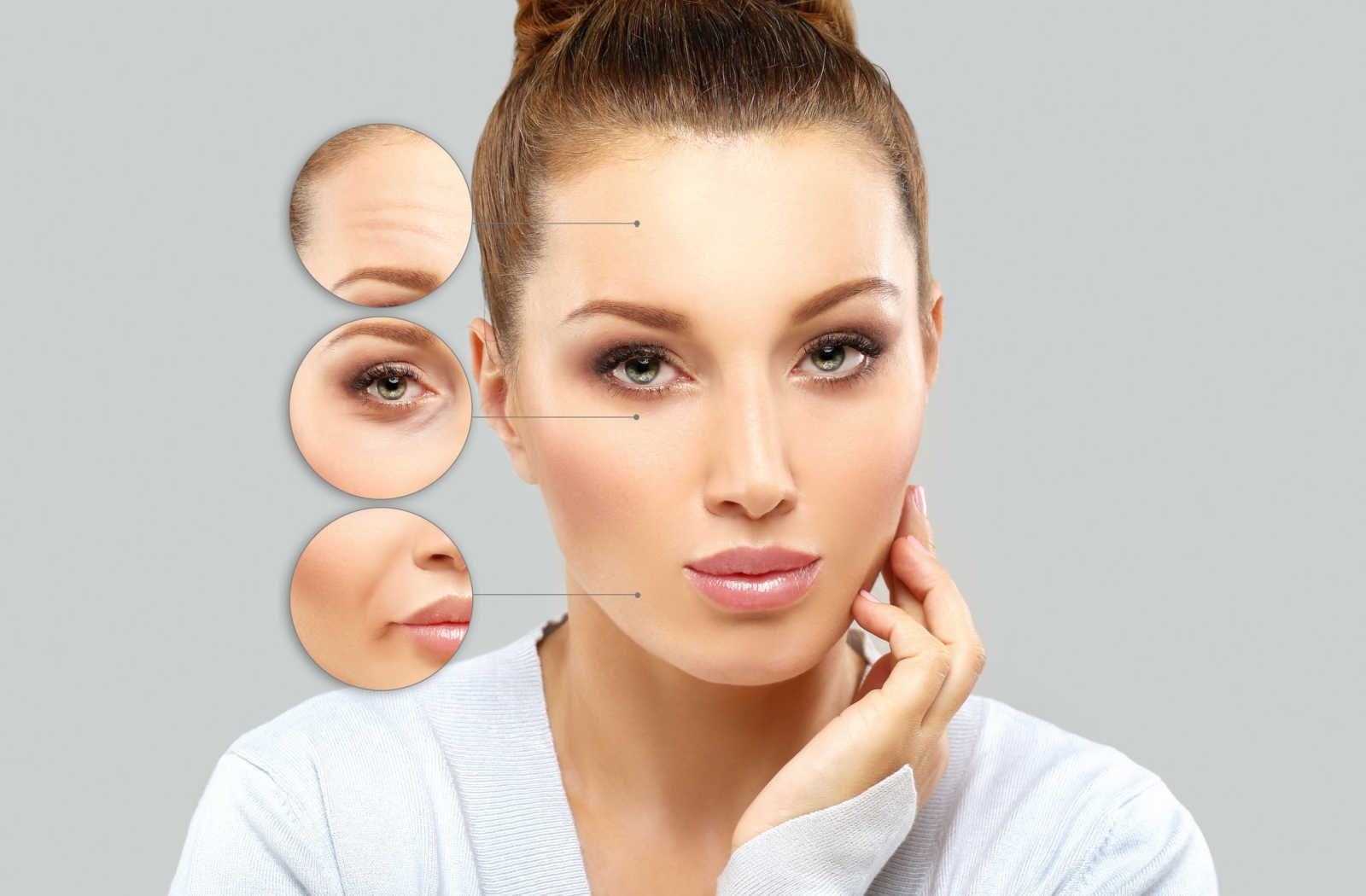 Results: How Long Does Botox Take to Work?
The results of Botox injected into the specific muscle with a fine needle are not immediate. Botox generally starts to work 1 to 3 days after treatment, and you can expect to see full results around 14 days.
Results can vary in individuals, and can depend on the following factors:
Age
Gender
Muscle mass
Botox dosage
Type of neurotoxin used: Botox, Dysport or Nuceiva
Skin elasticity
Area of treatment
Physical activity after treatment
The results of Botox, for superficial fine lines and wrinkles, show up much faster. The results for deep lines, such as between the eyebrows, may take longer to show. Also, larger muscles with a smaller dose take longer than smaller muscles with a larger volume of Botox.
Here is what you can expect after treatment with Botox:
Immediately after treatment: Minor discomfort with redness and swelling at the injection site. These are temporary and subside after some time. You may experience a mild headache that lasts for a day or two.
Day after treatment: You can have minor bruising with no visible results.
After a few days: Around the one-week mark, you should start to see the results of your Botox treatment. The skin in the treatment area looks smoother.
After one month: Results are still maintained.
After 3 months: Botox is not permanent and metabolized by the body after 3 months. This is when you may start to see movement return. An individual's metabolism determines how fast or slow the body eliminates Botox.
Re-treatment is required every 3 to 4 months to maintain wrinkle-free skin. Initial treatments typically have shorter durations, but with more frequent treatments, effects can last longer.
For optimal results, there are some recommendations to follow after treatment:
Remain in an upright position for the remainder of the day after treatment.
Avoid rubbing or massaging the treated area, as this can cause the Botox to spread to another area of the face.
Refrain from strenuous activity or exercise, as this can increase your metabolism. Wait 24 hours after treatment to partake in physical activity.
Lasting Results with Botox
Botox can help to reduce the visible signs of aging for years at a time. The procedure is usually 20 minutes, with little to no recovery time needed.
You can see Botox results within days of treatment, with effects lasting up to several months. Book an appointment with Zulu Medical Cosmetics to see if Botox can work for you to reduce your lines and wrinkles.