Looking for an extra boost throughout the day to combat a busy lifestyle is a familiar feeling. That's where IV vitamin therapy comes in. Your medical professional will tell you essential nutrients are a must for your body's specific needs and ailments.
IV vitamin therapy is a great way to introduce those nutrients to your body conveniently and safely.
Let's look at what IV vitamin therapy is, the process, and some of the benefits IV vitamin therapy can provide.
IV Vitamin Therapy
If you're curious about IV vitamin therapy, a quick search will lead you to various blog posts and articles on the topic. It can be overwhelming, and simplifying it is a great strategy.
IV infusion therapy allows you to spend time feeling your best and focus on providing your nutrients, vitamins, and minerals in IV form. IV vitamin therapy comes in different forms that focus on different areas.
Let's break down some different IV vitamin therapy infusions.
Vitaglow
Using the amino acid glutathione, Vitaglow works to both protect your skin and prevent the appearance of ageing.
Some benefits of Vitaglow include:
Hydrating the body
Defending skin against the effects of free radicals
Detoxifies the organs
Revitalizes skin
Known as the anti-ageing infusion, Vitaglow helps restore the youthful glow to your skin.
Megaboost
Megaboost, also known as the wellness infusion, focuses on restoring your body's equilibrium by replenishing electrolytes, antioxidants, and important minerals.
Some benefits of Megaboost include:
Hydrating the body
Increasing energy
Detoxifying the body and vital organs
Strengthening your immune system
Megaboost works to ensure that your body has the fuel it needs to feel productive and refreshed.
Hydromax
Hydromax is a hydration infusion for your body. It helps balance your body with essential fluids and electrolytes you may lose during high-intensity workouts.
Benefits of Hydromax include:
Hydrating the body
Replenishing salt levels
Flushing lactic acid and toxins from the body
Hydromax is all about better athletic performance.
Ultraviv
Ultraviv, also known as recovery fusion, works to combat those busy workdays that result in too little sleep and overall fatigue.
Some benefits of Ultraviv include:
Hydrating the body
Reducing inflammation
Soothing pain and nausea
Increasing energy
Nourishing the body
Ultraviv infusion is designed to stimulate recovery and help you recover faster.
Royal Flush
The Royal Flush is a deluxe infusion that combines the recovery benefits of Ultraviv with the productivity of Megaboost.
Benefits of Royal Flush include:
Hydrating the body
Increasing energy
Detoxifying the body and vital organs
Strengthening your immune system
Nourishing the body
Reducing inflammation
Soothing pain and nausea
This combination infusion is ideal for when your body needs that extra boost.
Glutathione Push
Glutathione is an antioxidant naturally produced inside your body, formed by proteins and amino acids like cysteine, glycine, and glutamine. If your body isn't producing enough glutathione, you may need a boost.
That's where a Glutathione Push infusion comes in—some benefits include:
Hydrating the body
Detoxifies the body and vital organs
Fighting free radicals
Glutathione helps your body hydrate, detoxify, and fight free radicals.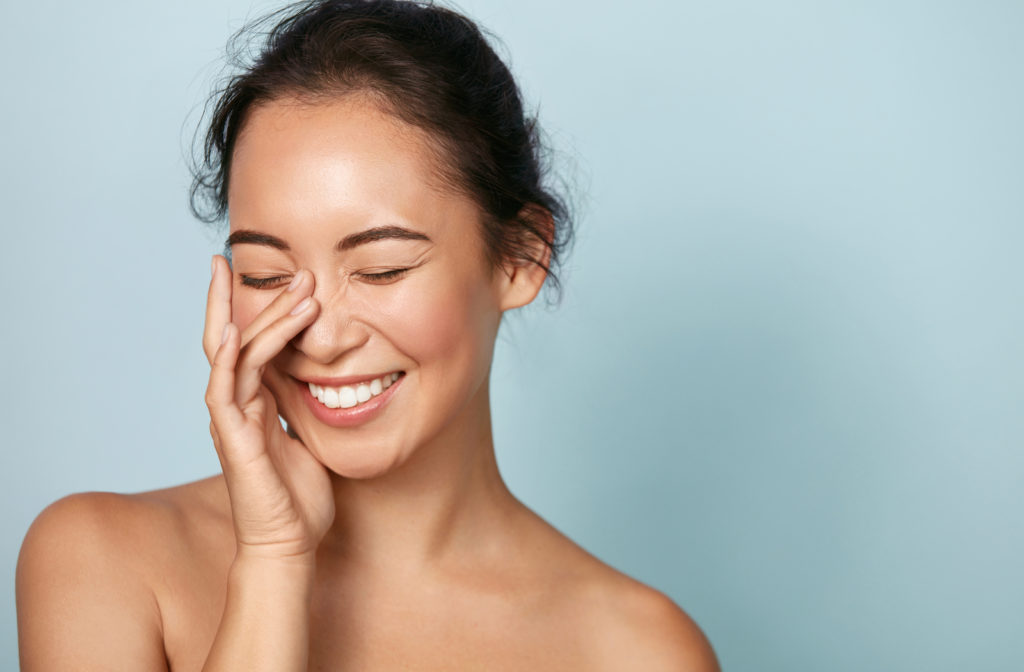 Do Vitamin IVs Work?
Vitamin IVs are meant to work in tandem with an otherwise healthy lifestyle. They differ from vitamin tablets or vitamins in food because vitamin IVs provide 100 percent absorption.
With nutrients not having to pass through your digestive system, vitamin IVs allow your body to absorb nutrients more quickly and effectively.
Along with quick absorption, vitamin IVs provide some health benefits like:
An improved immune system
A better overall mood
Reduced stress
A boost in energy
Clearer, more beautiful skin
The benefits can vary from person to person, and different IVs can provide different benefits.
Maximizing Your Day
Being unable to get all your vital nutrients and vitamins can result in a huge hit to productivity and energy levels. Your medical professional can walk you through the process and focus on your needs.
Book an appointment with your medical professional today to learn more about IV vitamin therapy and if it's an option for you.