Neuromodulator injections are becoming more and more popular as a non-surgical solution to wrinkles and age lines. These are performed by injecting specific substances into the body to modulate or influence the activity of the nervous system. These injections, often called "wrinkle relaxers" or "neuromodulators", have been gaining attention as they soften facial muscles and give a youthful, smoother appearance.
These injections are primarily used in the face to reduce age lines, particularly near the forehead and eyes, but can also be used to help treat certain medical conditions. These injections should always be performed by a qualified medical professional.
The Basics of Neuromodulator Injections
Neuromodulator injections are minimally-invasive procedures designed to temporarily relax
certain muscles. They primarily target dynamic wrinkles—the lines and creases in your face that form due to repetitive movements like frowning, squinting, and smiling. These injections selectively affect communication between the nervous system and certain muscles to reduce these wrinkles.
On their own, these substances can be dangerous to the body. However, when administered carefully by a qualified medical professional in small, localized quantities, they're completely safe. A small, carefully determined dose in a specific muscle can help relax the muscle and allow formed wrinkles to fade.
This procedure is most often quick and virtually painless, requiring no anesthesia or numbing agents, and results are typically noticed within a week.
How Do Neuromodulator Injections Work?
The most widely known and commonly used neuromodulator for injections is botulinum toxin, also commonly called by its popular brand name, Botox. In small, controlled amounts, the injection of this blocks the release of something called "acetylcholine"—the neurotransmitter that communicates between nerve cells.
Normally, when acetylcholine is released, it triggers certain muscle contractions and stimulates other neurons, sending signals to and from other nerve cells. By injecting botulinum toxin, the acetylcholine is prevented from releasing from the nerve endings near certain muscles in your face. As a result, the muscles are temporarily paralyzed and blocked, causing them to relax. This helps reduce the wrinkles caused by these muscles and their repetitive movements.
However, it's important to note that these injections do not have permanent results. Over time, the body naturally metabolizes and processes the injected ingredients, and the muscle function eventually returns in full. The best way to maintain the effects is through repetition with a qualified professional.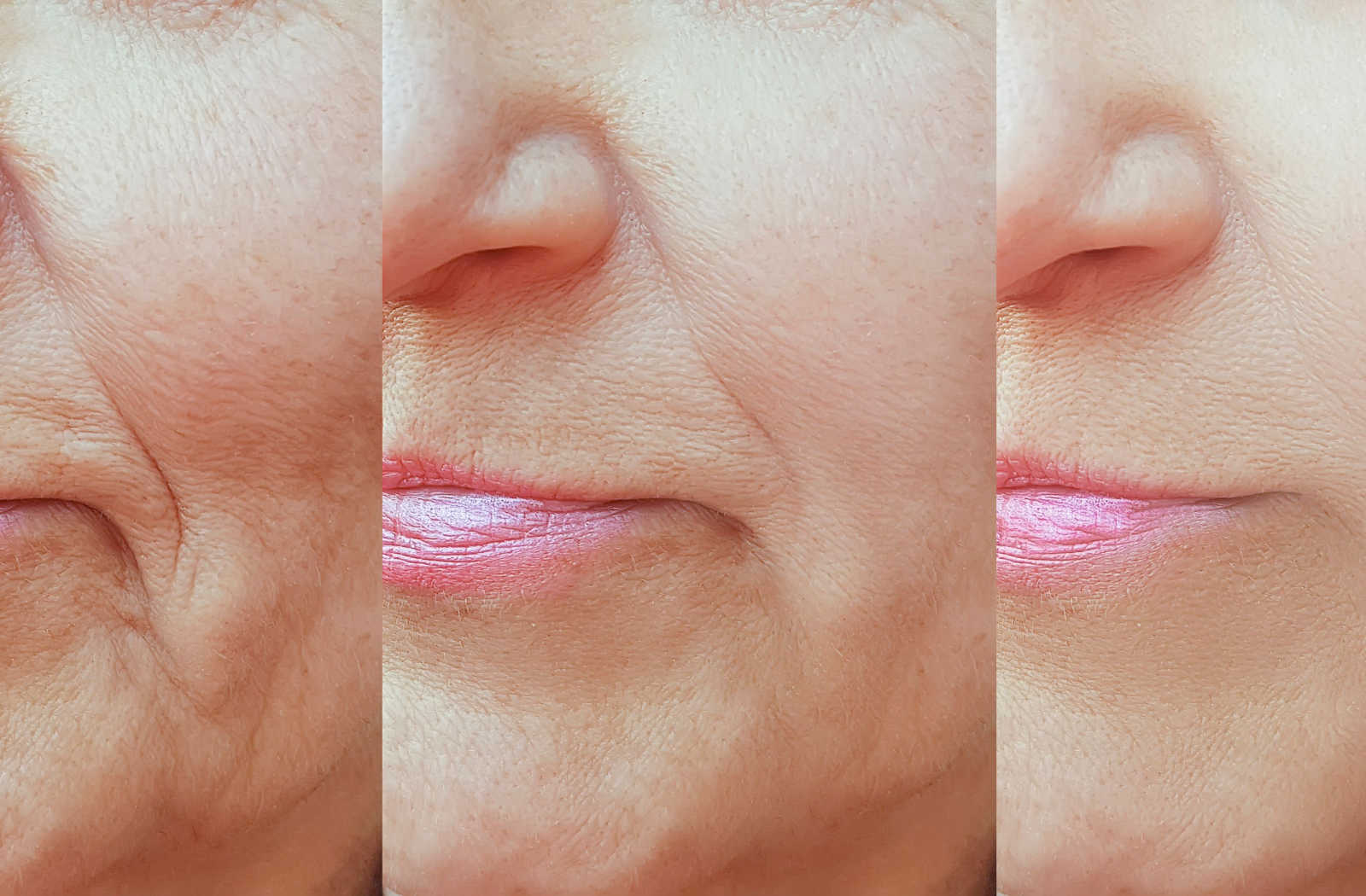 Are Neuromodulator Injections Safe?
These treatments have been approved by the government as safe to use, and have an established history of safety (when administered by qualified medical professionals!). But, as with almost every medical procedure, there are potential risks and side effects, though they are minimal.
Common side effects that may be noticed from a neuromodulator injection may include:
Mild bruising
Swelling
Redness
Mild irritation
Mild headaches
Muscle weakness or drooping
All of these symptoms are typically temporary and go away quickly, usually within a few days or weeks. However, before considering any injections, you should always speak with a medical professional to discuss risks and side effects.
These symptoms are often caused by the injection unintentionally infecting the muscles surrounding the injection site. It's extremely uncommon to notice muscles or eyelids drooping, however. If you receive a neuromodulator injection and notice any unusual side effects, you should speak with a medical professional immediately, as you may be having an allergic reaction to one or more of the ingredients.
What to Expect After a Neuromodulator Injection
Following these injections, the recovery period is usually quite brief. Some individuals may notice temporary discomfort or irritation, which can easily be treated with over-the-counter pain relievers. It's recommended to avoid touching, rubbing, or massaging the injection site for some time to prevent the spread of the injected substance.
The full effects of this treatment are typically noticeable within a week, and last anywhere between 3 – 5 months. However, the results are greatly determined by your metabolism and the specific product used. Some people may naturally break down the injected substance quicker than others, leading them to need to repeat the treatment sooner than anticipated.
You should always maintain open communication with the provider of the neuromodulator injection, and you should absolutely follow all of their post-injection instructions to the letter. This is the best way to have the optimal outcome of the procedure.
Where to Get Neuromodulator Injections
When considering neuromodulator injections, it is crucial to receive treatment from a reputable and qualified medical professional who specializes in cosmetic dermatology or facial aesthetics. This is the best way to ensure that the treatment is performed safely in a sterile environment and that you'll receive optimal results.Here at Zulu Medical Cosmetics, we prioritize your safety, using all of our available expertise and knowledge to inform you of what to expect when it comes to getting a neuromodulator injection. We want you to look your best, and we're here to help, so schedule an appointment with us today!