If you've been longing to plump up your pout and enhance your lips, lip fillers may be the perfect solution. Lip fillers have exploded into popularity, especially over the last decade. Today lip fillers look quite natural, and the procedure is quick.
But if you get fillers, how long are they going to last? Read on to find out; our friendly, skilled team at Zulu Medical Cosmetics is here to answer all your questions and share some lip filler basics.
What are Lip Fillers?
Lip fillers are an injectable cosmetic enhancement. They make your lips appear fuller, softer, and more youthful.
The key ingredient in many fillers is hyaluronic acid. Hyaluronic acid (or HA) is produced naturally in our skin. The use of hyaluronic acid in lip fillers adds:
Since hyaluronic acid attracts and bonds to water, it helps maintain our skin's plump, glowy appearance. It also may stimulate collagen production. Collagen is a major component of our skin, and the more collagen you have, the more collagen your body will produce.
There are many cosmetic fillers on the Canadian market, but our preferred treatments at Zulu Medical Cosmetics are Teosyal® dermal fillers which offer a large range of densities to create natural looking results..
How Long Do They Last?
Sadly, lip fillers aren't forever. The hyaluronic acid in fillers will break down over time and be absorbed into the body. The results of our lip fillers can last up to 22–24 months on average.
It's important to note that the look of fillers will diminish gradually over time, not all at once. Your lips likely won't look the same 10 months after the procedure as they did at 2 months.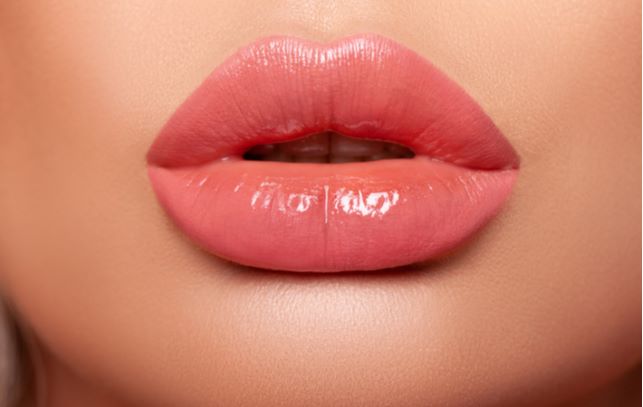 How to Keep Your Pucker Plumper
Though lip fillers are not permanent, there are ways to keep your filler looking its best over time. To maintain the appearance of your lips, keep the following tips in mind:
Follow your aftercare instructions. The instructions given to you post-lip injection are designed to maximize the potential of the procedure. This will often include not drinking alcohol for at least 24 hours and refraining from massaging your lips.
Protect your lips from UV rays. In the business of beauty, SPF is key. Protect your skin (including the skin in your freshly enhanced lips) from UV damage with products containing the right level of SPF.
Maintain a healthy lifestyle. Eating a nutritious diet full of fruits, vegetables, and healthy fats can help keep your skin looking its best. And don't forget to drink plenty of water! Hydrated skin looks brighter and plumper.
Stay calm and collected. Stress can speed the ageing process, which can work against your filler. Manage stress with breathing and focus techniques, yoga, or whatever helps you feel centred and at ease.
Amplify your medical cosmetics with everyday cosmetics. Makeup can add even more wow factor to your lip fillers. Using a gloss in a similar shade to your natural lips helps highlight your lips further.
Follow through with filler touch-ups. If you long to keep your lips looking luscious, you'll need to rebook with your clinician. Rebooking regularly allows you to maintain the precise lip volume you desire.
The Lip Filler Process
Lip fillers are provided by qualified doctors, nurses, and clinicians. Once you've decided lip fillers are for you, head to a quality clinic to begin your journey to fuller lips.
Consultation
Your lip filler appointment will begin with a consultation. This can sometimes even happen the same day as the procedure.
If you have an idea of what you'd like your lips to look like, let your team know at your consultation. Whether you're looking for a subtle natural boost or a more dramatic enhancement, your clinician will do everything they can to help you achieve the pout of your dreams.
If you have any questions, concerns, or worries, now is the time to bring them up. A skilled professional will have the information to put your mind at ease.
The Procedure
The procedure itself should take less than half an hour. A topical numbing agent may be applied to your lips before the injections, which can feel similar to freezing at the dentist. The filler will then be injected into your lips with tiny needles.
Some lip fillers contain lidocaine to help numb the injection site. Not every lip filler contains lidocaine, but confirm this during your consult and let your team know if you have an allergy.
After
It's normal to experience some swelling or mild bruising after your appointment. It will recede on its own, but you can gently ice the affected area to provide relief. If you are experiencing discomfort, an over-the-counter painkiller may help.
Your lips will likely be swollen for a short time after the injections. If you're getting your lip filler in anticipation of an event, be sure to leave several days between your appointment and the event to allow any swelling to subside.
Feel Fabulous with Full & Luscious Lips
Through modern medical cosmetics, we're more in control of our beauty today than ever. Make the lips of your dreams a reality with lip fillers. Book an appointment with the skilled, artistic team at Zulu Medical Cosmetics and shape your smile to suit you.