Taking care of yourself starts with preventative medicine.
To live longer, healthier, and better, doctors and specialists can work with you to create a customized plan that works for you and your body. The idea is to perform these healthy practices now to avoid future health issues.
Our team is here to help. We've broken down all the information you need to understand preventive medicine.
What Is Preventative Medicine?
Preventative medicine is more commonly referred to as "preventive medicine" and involves healthcare practices to prevent diseases, disabilities, and other health problems. Preventive medicine aims to promote a healthy lifestyle for a patient's entire life.
Medical doctors can become licensed specialists in preventive medicine. They work with patients to evaluate and administer preventive treatments using a variety of healthcare skills, such as:
Health research
Planning/evaluating health services
Managing healthcare organizations
A great doctor will work with you by applying their expertise in medicine, social, economic, and behavioural sciences to improve your quality of life.
Why Practice Preventive Medicine?
The most common chronic diseases in Canada include:
Arthritis
Cancer
Cardiovascular disease
Chronic respiratory diseases
Dementia
Diabetes
Many of these chronic diseases can be prevented with the right care. Cardiovascular diseases account for over 50,000 deaths each year. Over 30% of Canadians live with a chronic illness.
Perhaps as important as practicing healthy habits is seeing your doctor annually for tests and screenings to detect any sign of trouble early. Preventive medicine is about more than a better quality of life. Preventive medicine can help you avoid an untimely passing.
Preventive medicine can help you save money, too. It's estimated that chronic diseases cost the Canadian economy around $190 billion annually. Practicing preventive medicine can help reduce your own costs, as well as the cost of your healthcare system.
The key benefits of practicing preventive medicine include:
Increasing your life expectancy
Spending less over time
Preventing infections with vaccines
Enjoying an active life
Receiving professional support
Controlling potential problems
Improving healthcare overall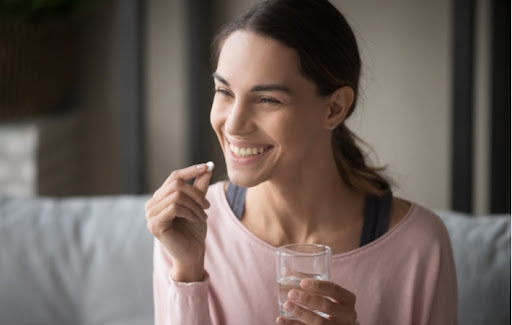 How Does It Work?
Preventive medicine can be practiced in a clinic setting and at home.
In the clinic, you'll meet with a preventive medicine specialist for counseling, health screenings, and certain treatments. Depending on your needs, your physician can work with you to plan out lifestyle changes and monitor your progress.
For example, if you have diabetes (type 1 or 2), your physician may discuss an exercise routine, when to check your blood sugar, and a proper diet. They can help craft a plan that works for your needs and lifestyle, and they'll likely request you to come in for regular follow-ups.
Outside of the clinic, you won't work with a preventive medicine specialist, but the practices are no less important. Your doctor can monitor your progress and help you create a treatment plan, but this will likely be based on your current lifestyle, like social and behavioural factors.
Both clinical and non-clinical preventive medicine is important.
If you have a chronic disease, clinical preventive medicine can help you improve your quality of life specifically based on your needs, genetics, and lifestyle. Non-clinical preventive medicine is designed for anyone looking to improve their quality of life.
Either way, the goal is to help you live better for longer.
Integrate Healthy Habits
While preventive medicine can look different for everyone, there are some practices you can start right now that will help you live a healthier life.
Quit Smoking
This probably isn't a surprise to you, but the importance can't be overstated. Quitting smoking is one of the best things you can do for your health.
This is no easy task. You can get support with certain medications, patches, and other treatments from your doctor to help you quit. Smoking increases your risk of developing almost any chronic disease, so it's a staple in preventive medicine.
Daily Exercise
Exercise is naturally good for your body and mind. About 30 minutes of moderate exercise every day is a great place to start with preventive medicine. Your doctor can help create a more specific plan for you if you need it, but you should start off easy.
Most doctors recommend 2 to 3 hours of moderate exercise each week for adults.
A brisk 30-minute walk every day can get you started on the right track. You can incorporate more exercises as you get more comfortable.
Drink in Moderation
Excessive alcohol consumption has been linked to a number of chronic diseases. However, other studies show that moderate alcohol consumption can be beneficial for your health.
So, how do you know where to stop?
This question is best asked of your doctor. However, the standard is 1 drink per day for women and 2 drinks per day for men. Practicing moderation can help you live healthier for longer.
Maintain Your Weight
Maintaining a healthy weight is important for preventive medicine. This looks different for everyone. However, this can be done with the help of your doctor and eating a nutrient-rich diet.
Nutrient-rich foods are lower in calories and higher in nutrients, meaning you need less of the food to get the proper nutrition you need to function. This will help maintain a healthy weight. Depending on your age, genetics, gender, and biology, your healthy weight range will be different from someone else.
Talk to your doctor about the right range for you.
Get Enough Sleep
The importance of a good night's sleep can't be overstated.
Sleep helps your body rest and recover each day, as well as grow and function properly. Adults should get 7 to 8 hours of sleep each night. If you have trouble sleeping, talk to your doctor about options to help you rest.
Start Today
You don't have to wait to start practicing preventive medicine! Contact our team at Zulu Medical Cosmetics today to learn more about how we can help you.