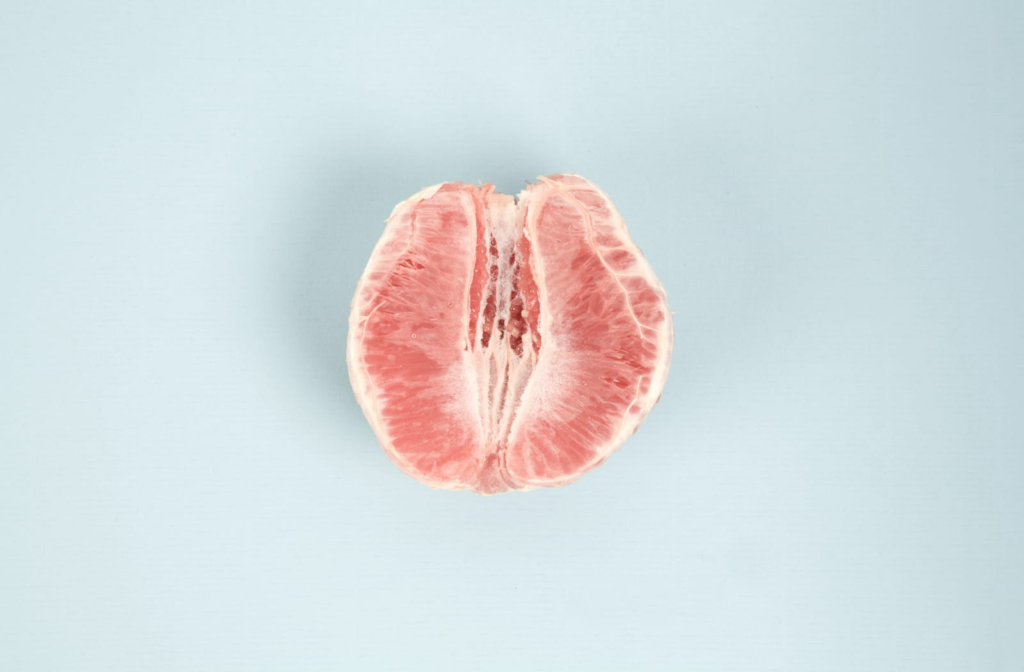 Women are conditioned to believe that to be sexually desirable, they must have a tight and well-lubricated vagina. This idea is not necessarily true; however, a loose, or "lax" vagina can impact a woman's health, comfort, and sexual well-being.
Either out of embarrassment or an attempt to save money, some women try to treat their vaginal laxity with DIY methods. But these at-home "treatments" are dangerous and have the potential to do more harm than good.
Let's explore vaginal laxity, how it happens, and the safest ways to treat it.
What Is Vaginal Laxity?
Vaginal laxity is when the vagina seems to "loosen," which can impact a woman's physical, mental, and sexual health. It's also known as vaginal relaxation syndrome or VRS. The condition usually occurs as a result of vaginal childbirth. However, it can develop during menopause as well.
One study found that at least 50% of women report some loss of tightness after childbirth.
What Causes Vaginal Laxity?
VRS occurs most often after vaginal childbirth.
The skin of your vagina contains collagen and elastin which helps it stretch and expand to accommodate vaginal delivery. However, even with the collagen and elastin, the skin can only stretch so far.
Typically (during a mother's first birth) the birth canal's underlying tissue stretches too much and tears. The small tears decrease some of the vagina's elastic quality so it is unable to fully return to its original size.
Most mothers will experience this to some degree. For some, their symptoms will subside after 3 months or so. For others, symptoms could persist for 6 months or more.
Symptoms of Vaginal Laxity
Symptoms of VRS include:
Painful intercourse
Dryness or lack of lubrication
Reduced sensation during intercourse
Difficulty achieving orgasm
Urinary incontinence
How Could Vaginal Laxity Affect Me?
Vaginal laxity certainly has a biological impact. You may struggle to hold your bladder, especially when you cough or sneeze. Or you may find sex painful or uncomfortable, especially without the appropriate lubrication.
But perhaps the most significant impact of VRS is its influence on sexual and mental health. Many women with VRS worry that, because they're no longer as tight, their partner can't enjoy sex with them anymore. This is especially true among women who have lost some sexual sensation themselves after childbirth.
It's common for women suffering from vaginal laxity to struggle with poor self-esteem and sexual confidence, which can lead to relationship problems. What's worse is that women seldom discuss this issue with their doctors.
Safe Ways to Tighten Your Vagina
There are 3 main ways to tighten your vagina without putting your vaginal health at risk. Note that not every solution works for everyone and you'll need to talk to your doctors before trying anything.
Surgery
Vaginoplasty is a type of surgery specifically designed to tighten the vagina.
The surgeon takes a piece of extra skin from the back of the vagina, both inside and at the vaginal opening. They will then stitch together the tissues under the top layer of skin. Finally, the surgeon stitches the skin shut over the deeper tissue.
Healing can take quite a while, so it's important that you carefully consider whether now is the right time in your life to pursue vaginoplasty. You should avoid strenuous activity for 6 weeks at the very least.
It's important to note that surgical vaginoplasty is only appropriate for women who do not plan to have any more children.
Pelvic Floor Exercises
Your pelvic floor is a group of muscles that support your uterus, bladder, and bowels. Some research indicates that strengthening your pelvic floor could help your vagina feel tighter.
The pelvic floor muscles can weaken with the trauma of childbirth. By exercising these muscles, you can start to rehabilitate them and regain some of the functions you may have lost during delivery.
While Kegels may help you feel tighter and maintain continence, research says that it may not actually improve sexual function, meaning dryness, painful intercourse, and troubles orgasming may persist.
Laser Treatments
According to the latest research, the most effective non-invasive treatment for vaginal laxity is currently laser tightening treatments, especially for women who want to have more children in the future.
One example of a laser treatment for vaginal laxity would be IntimaLase®, which has proven very effective. Approximately 95% of women reported more sensation during sex after their IntimaLase® treatments and 57% reported better orgasms.
Laser treatments like Intimalase are performed by inserting a laser speculum into the vaginal canal. The laser is then inserted through the speculum where it emits heat energy, penetrating the outer layer of vaginal tissue into the deeper layers. The heat energy stimulates a healing response, causing this vaginal tissue to produce more collagen. The new collagen tightens the skin and increases your vagina's natural ability to lubricate.
You may feel a gentle warming sensation during your procedure, but you shouldn't feel any pain. To get the best results, you will most likely need 2 or more treatments.
Patients should abstain from sex for 2 weeks or so after their laser treatment to allow for proper healing.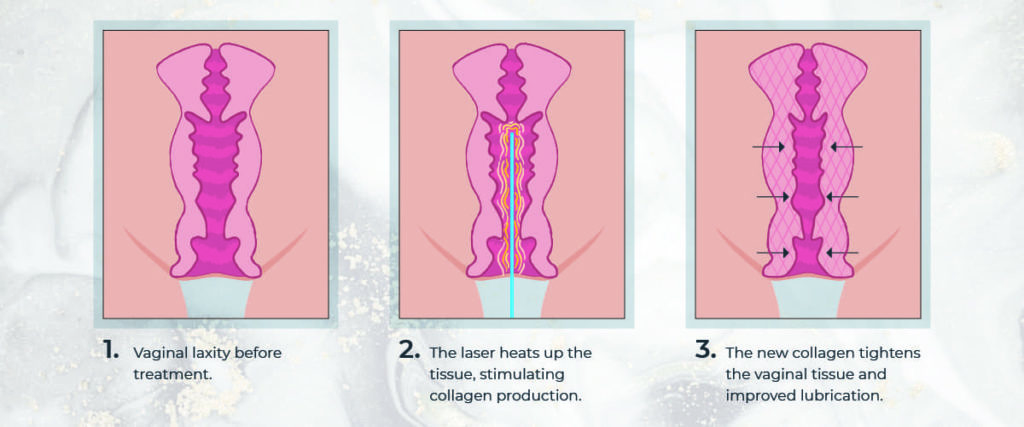 Tightening Methods to Avoid
There are plenty of "home remedies" that people claim will tighten your vagina. These remedies often involve heat, chemicals, or food products, which could lead to burns and infections.
Do not attempt to tighten your vagina using any of the following:
Hot water
Steam
Apple cider vinegar
Oak galls/ wasp nests
Herbal concoctions
Aloe vera
Douching
Toothpaste
Menthol balms
You Don't Have to Live With Vaginal Laxity
If you're happy and comfortable with your vagina as it is, that is all that matters. However, if you're suffering the physical and emotional effects of vaginal laxity, you do have options.
Speak to a doctor and find out which vaginal tightening solutions may be right for you.