Slimboost B12 shots have slowly grown in popularity in the weight-loss market, and many celebrities and influential figures have turned to the treatment for help in losing stubborn fat. Slimboost shots are typically prescribed by your healthcare professional and should be taken based on their recommendation.
Read on to learn more about how these treatments work and what else Zulu Medical Cosmetics can provide to help you lose weight and feel your best.
How Often Should You Get Slimboost B12 Shots?
The recommended dose of vitamins in a Slimboost shot is based on several factors. The National Institute of Health provides insight on the recommended dietary allowances for vitamins, noting that it may change based on several factors, including:
Age
Gender
Pregnancy
Overall Health
For example, if you are Vitamin B deficient, you may benefit from injections more frequently than someone without the deficiency. If you're still uncertain how many Slimboost shots you should take for weight loss, contact Zulu Medical Cosmetics and speak with one of our highly trained staff.
How Do Slimboost Shots Promote Weight Loss?
If you have a vitamin deficiency, it may be affecting your energy levels and preventing you from losing weight. Slimboost contains multiple nutrients that work together to facilitate metabolic weight loss. Slimboost B12 shots can be an effective way to promote weight loss in people that are vitamin deficient, which is particularly common amongst the general population.
What Are Slimboost Shots?
Slimboost is a lypotropic cocktail combined with vitamin B complex in a specific prescription, aiding in metabolic weight loss and increased energy levels.
Vitamin Deficiencies
Many people have vitamin deficiencies, as their diets may not provide enough sources of the vitamins, due to the massive increase of population and the depletion of vitamins within our soil. Age is another contributing factor to developing a vitamin deficiency, as the body may have difficulty absorbing the nutrient over time.
Here are a few of the symptoms of vitamin deficiencies:
Weakness and tiredness
Pale skin
Heart palpitations
Constipation or diarrhea
Nerve problems that may cause tingling or numbness
Mental health problems like depression or behavioural changes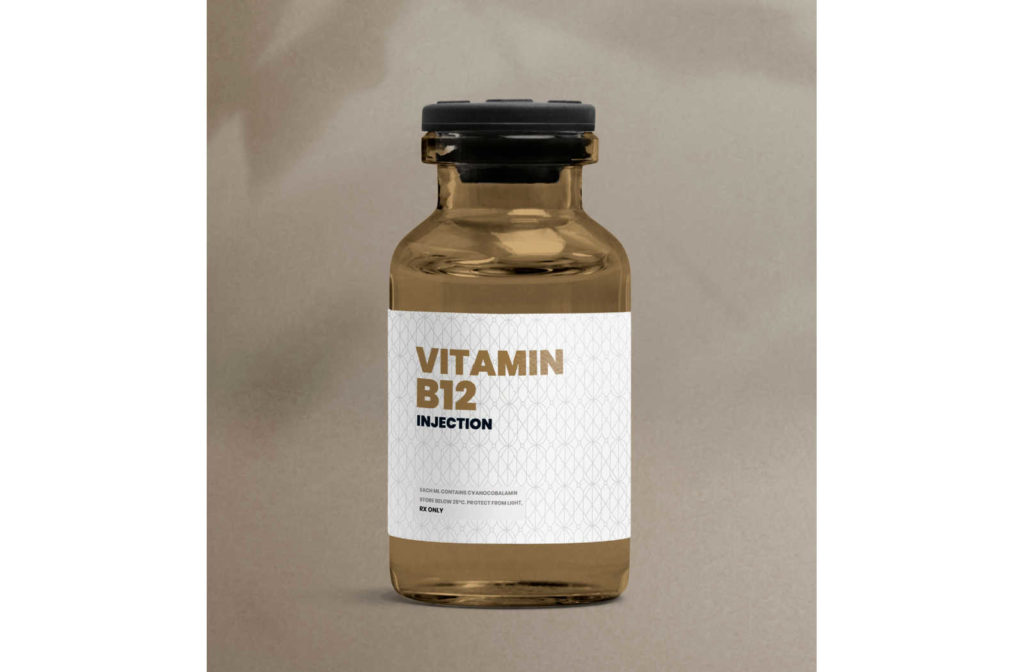 What Are the Benefits of Slimboost Shots?
Slimboost shots can have numerous benefits for those with a deficiency or looking to incorporate more of the nutrient into their diet. Here are a few of the benefits that slimboost injections can bring:
Support Bone Health
Bone diseases such as osteopenia become increasingly common as we age, and B12 shots can support bone health. If you're trying to lose weight, it may be important to get more vitamin B12 to help offset any associated bone density loss during the weight-loss period.
Lower Risk of Heart Disease
Vitamin plays an important role in activities like red blood cell formation, nerve function, and the production of DNA. Injections may help increase these functions and lower the risk of developing more serious heart diseases.
Mood Boosters
Slimboost injections play a vital role in producing brain chemicals that help to balance our moods. Specific vitamins appear to impact our mood, and not having enough could lead to depression or behavioural changes. Taking supplements or injections may be helpful for those with deficiencies.
Weight Loss
A deficiency of vitamins can significantly impact your energy levels, leading to weight gain. Speak with your healthcare professional about slimboost injections or incorporating more vitamins into your diet.
Risks of Slimboost Shots
While Slimboost shots may have minor side effects, they're generally considered risk-free as the body can naturally absorb what is needed and dispose of excess through urination. High doses of the vitamin may cause some minor symptoms like:
Soreness or bruising at injection site
If symptoms persist, book an appointment with your healthcare professional and have them check up on your health.
Other Ways to Lose Weight
Weight loss can be challenging, and if you decide to take Slimboost shots, it's important to maintain other healthy lifestyle habits. Here are a few tips that may help you to get in shape:
Eating healthy foods
Drinking plenty of water
Exercising daily
Discuss Your Goals with Us
While supplements like Slimboost B12 shots can be beneficial in many ways, it's important to speak to your healthcare professional before adding supplements to your diet. Whatever your health goals are, speaking to a healthcare professional is the first step towards achieving your goals in a healthy, sustainable way. Reach out to our team today to learn more about Slimboost B12 shots and if they could be right for you.