Wrinkles, age lines, acne scars, sun damage—our skin often experiences many kinds of damage over the years. Laser skin resurfacing is a cosmetic medical approach that treats these issues. But how long do the results last?
A laser skin resurfacing procedure takes between 60 minutes to several hours, depending on the condition being treated. And the results can last 1 to 5 years, depending on your unique skin situation.
Like any medical procedure, you should always see a trained professional for laser skin resurfacing.
What Is Laser Skin Resurfacing?
Laser skin resurfacing is a non-invasive cosmetic procedure using lasers to treat wrinkles, blemishes, and other common skin problems.
The procedure uses a laser to apply brief pulses of high-energy light to problem areas on the skin. The light is transformed into heat energy, which can remove thin layers of skin with extreme accuracy, meaning a trained professional can use this device to remove damaged skin while minimizing damage to the surrounding tissue. Then, as the treated area heals, new skin cells form to create a tighter, fresher appearance. It's like your skin gets a brand-new start.
This entire process can take 60 minutes to several hours, depending on your goals. However, know that results can vary depending from person to person.
What Lasers Are Used to Treat Your Skin?
There are 2 types of lasers commonly used in skin resurfacing:
CO2 lasers have been used for years for cosmetic treatments and have been continuously improved over time to make them safe and effective. This laser is typically used to treat skin issues like:
Erbium lasers are a newer technology that can remove thinner layers of skin than the CO2 laser can, making it an excellent choice for treating surface-level skin problems like:
Fine wrinkles and lines
Age and liver spots
Sun damage spots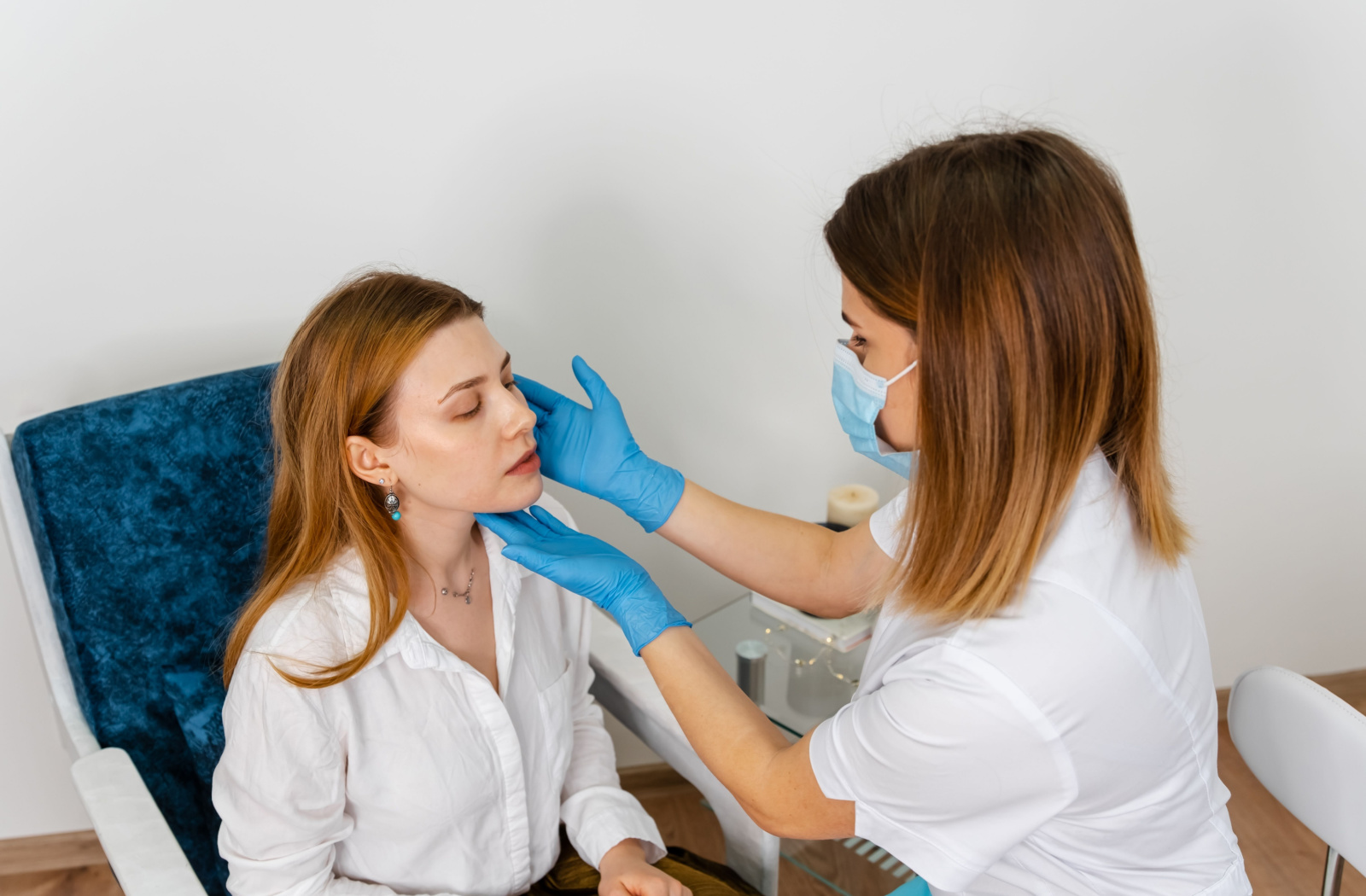 Is Laser Skin Resurfacing Safe?
When performed by a trained professional, laser skin resurfacing is generally safe. However, like any medical procedure, it does come with some risks. It's important to have a discussion where you can go over the risks and benefits with your healthcare provider before making any treatment decisions.
Possible side effects include:
Redness, swelling, or itching
Skin irritation and acne flare ups
Changes in skin colour
Infection (rare)
Scarring (rare)
You should always schedule a thorough consultation with a team of medical professionals to determine whether or not you're at risk of these side effects. Before your appointment, you should avoid any deep exfoliation and try to protect your skin from the sun. This can help provide you with optimal results.
Does Laser Skin Resurfacing Give Permanent Results?
Everyone's skin and healing processes are different, and the effects of laser skin resurfacing vary from person to person. While some conditions will be permanently treated, such as scars, others are not.
Other factors can affect how long the results last, as well, such as:
What skin condition is treated
Your age
Your genetic makeup
Environmental factors, like how often you're exposed to direct sunlight
Your lifestyle habits and skincare routine
Typically, patients can expect the results to last between 1 to 5 years. Fortunately, it's considered safe to return for further treatment if you want to maintain the results.
One important thing to remember is that your skin might be extra sensitive to sunlight—which may last up to a year after the procedure. It's a good idea to try and limit your sun exposure and wear medical grade mineral sunscreen to protect your skin from UV rays.
Laser Skincare in Calgary
If you're considering laser skin resurfacing, come visit us at Zulu Medical Cosmetics. Our team of highly skilled professionals is here to help explain the process and perform this treatment. Book an appointment with us today and take the first step towards radiant, rejuvenated skin.