Facial lines and wrinkles can affect your confidence, especially those in your forehead and brow area. A Botox brow lift can help address these wrinkles and lift your brow, brightening your face. If you're interested in professional treatment, what is this procedure, and how does it work?
Continue reading to learn more about Botox brow lifts, including what it is, how it works, and what to expect during treatment.
What is Botox?
Botox has been a part of the beauty industry for decades, helping to treat a variety of different fine lines and wrinkles. This product comes from botulinum A toxin, which has a temporary freezing effect when injected into specific facial muscles.
Botox injections block signals from your nerves to the muscles, causing them to freeze. Your wrinkles then relax and soften due to your muscles failing to contract like normal. This treatment is both cosmetic and medical.
Botox can help address:
Forehead lines
Frown lines between the eyebrows
Crows' feet
Jaw tension/TMJ
Botox injections are non-surgical, and they can be an alternative to surgical procedures like a brow lift. A Botox brow lift can help rejuvenate your face and improve your skin without needing to experience surgery.
What is a Botox Brow Lift?
A Botox brow lift helps treat the frown lines between your eyebrows, known as the glabellar lines. These lines are the wrinkles that horizontally stretch across the forehead. You lose skin elasticity as you age, and repeated facial movements can change the texture and shape of your skin, leading to wrinkles.
Botox treatment focuses on relaxing your facial muscles to help smooth your skin. This injection allows the forehead muscles to elevate your brow and brighten your facial features.
This treatment differs from a traditional brow lift, which is cosmetic surgery. A Botox brow lift allows you to treat fine lines and wrinkles without going under the knife.
Who Can Receive this Treatment?
Any adult age 18 and older can receive a Botox brow lift, but only with clearance from a licensed professional.
This treatment is ideal for people with moderate to severe frown lines. A brow lift can help improve sagging skin, helping you feel more confident. How does a Botox brow lift work?
How Does a Botox Brow Lift Work?
A Botox brow lift is similar to a standard neuromodulator injection. You'll receive an injection in the specific treatment area, freezing the muscles under your skin. This freezing effect allows your brow to rise and wrinkles to smooth, providing you with a more relaxed appearance.
Botox Brow Lift Risks
Botox injections are a safe and effective procedure for many people, but there's always a risk of side effects. If you have any side effects, they should resolve within a week of your appointment.
These mild side effects include:
Redness
Swelling
Bruising
Headaches
Soreness
Numbness
While risks are present with any procedure, a trained professional will discuss these with you during an initial consultation. They can address any potential questions or concerns you may have.
How Long Till You See Results?
Results and recovery from a Botox injection are typically quick. You can see results within a week, but some people may not notice improvements until a month later. These injections can last between 3 to 4 months, while some can stay present for 6 months.
If you're interested in a Botox brow lift, what should you expect during your procedure?
What Should You Expect During Your Procedure?
A Botox injection is straightforward, and you'll be in and out of the office relatively quickly. Before you receive any treatment, you and a trained professional will have a consultation to discuss your needs, this procedure's risks, and any other relevant information.
You may have to refrain from using any blood-thinning medications or anything that makes you bleed easier, like aspirin. After you've covered all the details, your treatment can begin.
During Treatment
The injections themselves happen quickly. Your injector may apply an anesthetic cream to reduce discomfort. Overall, the treatment will only take a few minutes to complete.
After Treatment
Avoid rubbing or massaging the treatment area after receiving your injections. You can help prevent the injection from spreading from your brow area.
You can return to your normal routine immediately after your treatment is complete. Expect visible results within a week of your injections.
If you want your brow lift to last, you'll likely require follow-up treatments for maintenance. Botox isn't a permanent solution, so there's no need to worry if you decide you don't want to continue treatments in the future.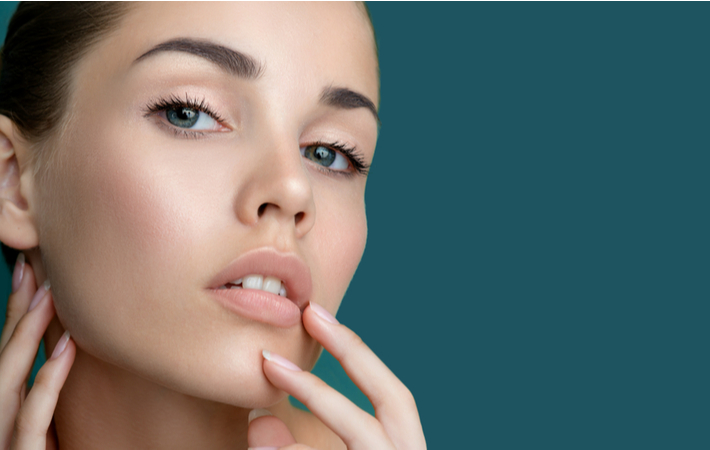 Feel Confident in the Way You Look
You don't need to settle for sagging skin and forehead wrinkles. With professional help, you can achieve a youthful and relaxed look. A Botox brow lift can help smooth your skin in only a few minutes. If you're interested in Botox injections, contact your local expert.